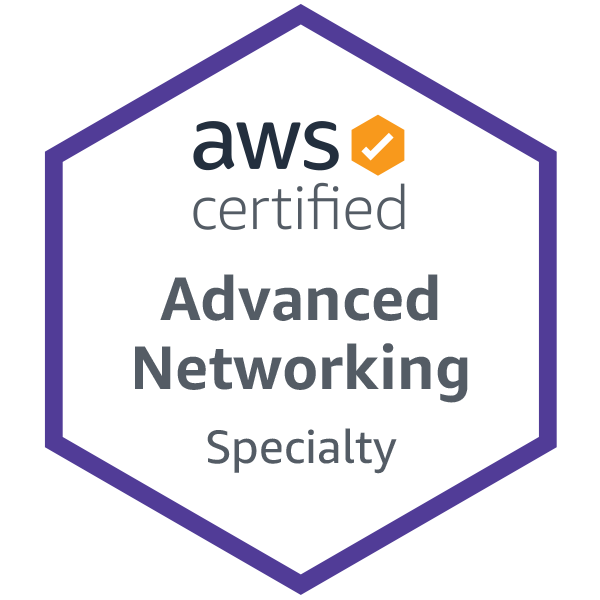 In my very first post of the year I've plotted my personal technical skill development plan for 2020. I mentioned that the AWS Certified Advanced Networking Specialty is the only certification that I would aim to get this year. The main motivation was to study more on cloud networking and hybrid cloud technologies and deployment approaches.
Today I have finally passed the ANS-C00 exam and achieved the certification.
What are my study materials?
I've finished these Udemy courses as part of the preparation:
AWS Certified Advanced Networking – Specialty 2020 by Zeal Vora
AWS VPC and Networking in depth: Learn practically in 8 hrs by Chetan Agrawal
Challenges remain in the Direct Connect (DX) part as the service is not available in my region, so unfortunately I have no hands-on practice in this section.
In addition to the video courses, I also studied AWS official documents and watched latest re:Invent videos for the updated AWS services and features.
How was the exam experience?
The AWS ANS-C00 exam was quite difficult with many distracting answers. Overall the questions are very practice scenarios that we might face in real life that require correct understanding of AWS networking services to solve the problems.
It took me more than an hour to finish the exam of 65 questions, with 82% overall score. Like my previous AWS exam, the score report and electronic ceritificate were available right on the exam day.